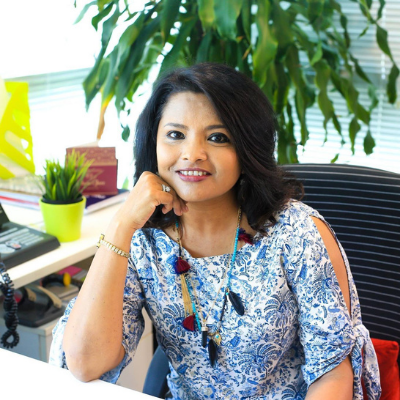 Professor Dr Anindita Dasgupta
Eradicating Poverty Impact Lab Director 
Anindita Dasgupta is the Impact Lab Director for Eradicating Poverty. She is Professor of Social History and Head of School, School of Liberal Arts & Sciences at Taylor's University.  Anindita is the Review Editor for Millennial Asia: An International Journal of Asian Studies. Currently, she is a Visiting Professor at the University of Toulouse Jean-Jaures, France.
Anindita has about 20 years of experience in academia in India and Malaysia, and her purpose is to write back voices of the unheard and marginalized communities into the 'mainstream' historical discourse. She lives her purpose by conducting research in some of the most challenging terrains in South Asia, which have included civilians in conflict zones, and population displacement due to natural disasters and insurgencies. Her current research focuses on creating a memory archive through intensive fieldwork among eyewitnesses of the 1947 Partition of the Indian Subcontinent
Anindita has received prestigious international research grants including the South Asian Fellowship of Social Science Research Council. New York, SEPHIS fellowship of International Institute of Social History, The Netherlands, Kodikara Fellowship (postdoctoral) of Regional Centre of Strategic Studies, Sri Lanka and Defence Research Fellow Exchange Program between ASEAN countries and Japan, National Institute of Defence Studies, Japan, among others.
Anindita has carried out intensive fieldwork-based research among vulnerable communities in India, Bangladesh, Nepal, Sri Lanka and Malaysia. She is the author of two books, a monograph and over 50 research publications, and speaks seven languages fluently, including Bahasa Malaysia. Her research on India's 1947 Partition is recognized by peers as pioneering work, and is widely quoted in the academia and relevant media in South Asia.